Experience the Pilgrimage
In this section valuable information is given on how to perform the sacred rite and rituals of the pilgrimage and site to visit in the Holy Shrine Complex.
About the Holy Shrine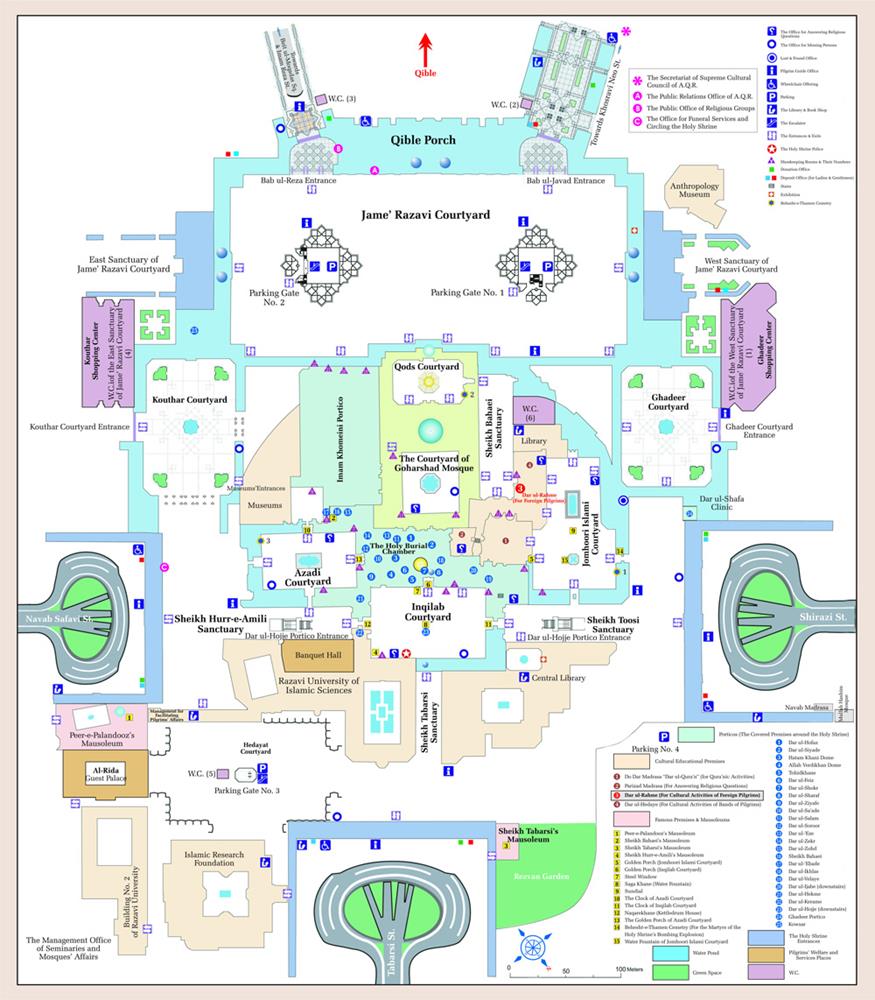 Sites to Visit
For 12 centuries, the entire premises of the Holy Shrine of Imam Reza (PBUH) or Haram took up about 12 hectares. After the victory of the Islamic Revolution in Iran (1979) massive expansion and renovation projects of the premises began. More covered areas and courtyards were added; renovation and preservation of structures and historical artifacts were taken up; as well as putting on religious and cultural programs.
Presently, the entire Haram covers about 70 hectares; and it receives 20 million pilgrims annually!
The Holy Shrine Complex includes:
a) the holy burial chamber of Imām Rezā (pbuh), the eighth Imām of Shi'ite Muslims
b) 26 stunning arcades or revaq (that link the holy burial chamber to the other structures),
c) nine magnificent open-air courtyards or sahn,
d) six sanctuaries or bast,
e) the brilliant Gowharshad Mosque,
f) museums,
g) seminaries and the Razavi University of Islamic Sciences
h) libraries,
i) public cemeteries,
j) a grand dining hall
k) offices, and
l) awe-inspiring and marvelous historical works of architecture and art that are a testament to the great Islamic art of ancient and contemporary Iran.
About the Pilgrimage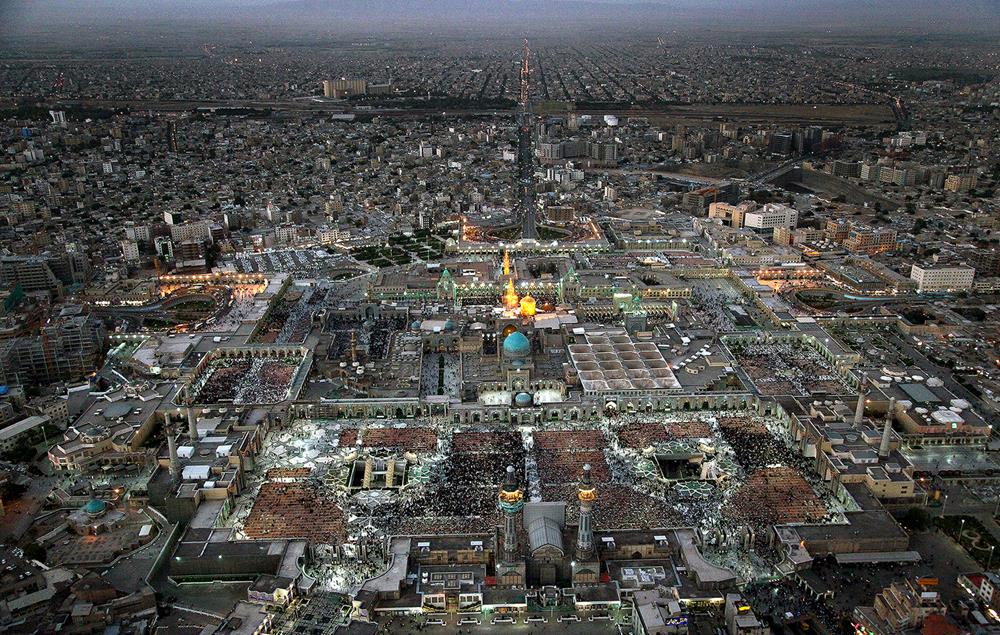 To achieve a high spiritual level and direct their intentions and focus towards God, pilgrims of Imam Reza (PBUH) are encouraged to perform certain rites and rituals that are explained below.