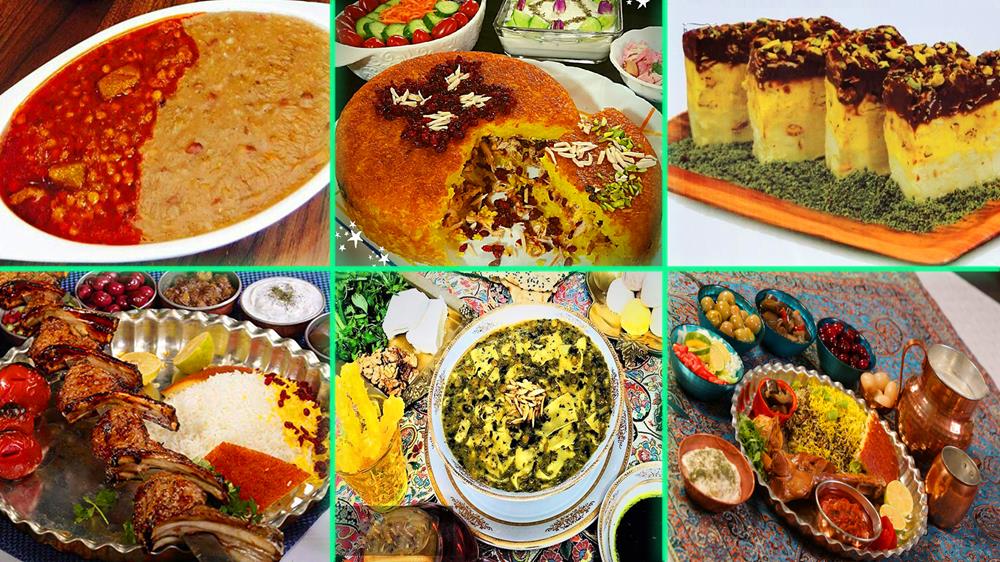 Intriguing Souvenirs to Buy
Mashhad offers the inquisitive shopper many intriguing shopping experiences, from traditional bazaars, open-air markets and modern shopping complexes that sell local handicrafts, local food products, religious items.
Saffron (Zafran in Persian) is one of the most expensive spices in the world and is cultivated mostly in the South Khorasan and Khorasan Razavi provinces. Presently, Iran is the main producer of high-quality saffron in the world and hardly a visitor to this region leaves without buying some.
Dried fruits are called "meeveh Khoshk"; and nut and seed mixtures are called "ājeel". These snacks are a favorite part of Iranian culture and are served for guests, particularly during the Iranian New Year holidays and cold seasons. Mashhad is a favorite place to purchase these snacks because of its many local orchards that are well-known for its delicious summer fruits.
Silver jewelry and turquoise stones are popular souvenirs for visitors to take home. High-grade turquoise stone is native to Nayshapour, a nearby city, so if you are interested in purchasing such a stone, Mashhad is the place to do so.
Gold jewelry is another popular item is gold jewelry. There are plenty of gold shops and a couple of gold shopping centers in Mashhad, with many striking designs to choose from. In Iran, gold jewelry is 18K and or 750 (based on the European marking system).
Persian carpets are the most beautiful and exquisite handwoven carpets (farsh in Persian) belong to Iran, which has perfected the art over 2000 years. The Persian kilim (geleem in Persian) is an art developed over many centuries by villagers and nomads, and nature and the ancient culture of Iran is the main inspiration for the designs and colors.
Religious items are also popular among all pilgrims/tourists. There is an array of items of various qualities to choose from, such as prayer beads, flags, prayer mats, prayer clothing, burial shrouds and so on.